About
Beth Matthew is an Inspiring Speaker, Vocalist, Pianist, as well as Mindset Coach, Voiceover Talent and Entertainer.  Beth is a multi-talented woman of substance whose super strength is coming alongside you to advance you and your mission in a powerful way.   Whether you are a musician, an entrepreneur, individual, corporation or organization,  you will benefit from Beth's expertise, talents, experience and other-centered focus.  Beth is a team player who will become being the biggest cheerleader for you, your project and your brand.   
Beth is passionate to use her voice, speaking, coaching, singing, piano, musical entertainment & production skills and gifts to serve you.   With a calm manner and encouraging presence, Beth cannot wait to work with you.
Mindset Coach
Beth has successfully coached two hundred musicians from around the world, making a positive impact in their lives and music careers.  She has served as the Accelerator Coach in a private high-end program for musicians, holding both one-on-ones and group coaching.   Beth is an amazing mindset coach for many reasons, including she:
truly cares about her clients and focuses on them to understand their needs so she can best help them
is an empathetic listener and skilled at asking key questions to initiate change in the hearts & minds of her clients 
has the gifts of encouragement and compassion that come through personally to each client Beth coaches 
has done a lot of internal growth work personally to overcome tremendous challenges 
knows the benefits and actively works on her own personal growth and development
Coaching Testimonials
"Beth is a very thoughtful, resourceful, and caring coach. She listens deeply and possesses a genuine desire to help clients and solve problems."
— Rashmi
"I have been working with Beth since November 2020. Each and every month I look forward to our session. Her calm and grounded nature helps me to center and to get realigned with my music goals. Her willingness to share how she overcomes her own challenges has been critical to finding solutions to the issues I'm facing. Beth also offers new insights and suggestions. I'm excited about what I will accomplish knowing that I have her on my team."
— Rhonda Denet
"Beth Matthew has been my One-on-One Coach for some time now. Beth really focuses on my individual needs for growth as an artist. I sing, write and perform folk and jazz. However, my latest project has been for children, my second children's CD release. Beth has guided me with creative marketing, promotion and performance ideas. No matter what questions I ask Beth in our meetings, I get informed, personal and honest answers. I feel special, educated and encouraged. What more can you ask for? I highly recommend Beth's One-on-One and Mindset Coaching Services to others. She's the best!"
— Carol Nicodemi
"I felt a genuine connection with Beth. She could empathize with my hardships in the music industry. She is down-to-earth and willing to help in any way possible. Beth was proactive and very responsive answering my inquiries outside of our sessions. She openly shares her vast knowledge doing what she loves in music. Beth was my mindset coach inside the Accelerator Program."
— Pankj Bagga
"I got to know Beth Matthew when she was the Mindset Coach in the Musicians Profit Path Accelerator course that I took. I have to say that her gentle support helped me switch gears from the fear of self-promotion to a new way of thinking about putting myself out there. Wow, what a breakthrough! Thanks Beth!"
— Verlene Schermer
"This is so helpful as I get on overload when there is lots of information. Beth's information helps me to go step by step with where I am at. Having my one on one with Beth helps me know what I should focus on next so that I am doing what is more important and beneficial. Thank you Beth for your encouragement and great knowledge with music! You're a gem! Blessings to you."
— Graciela Pena
"Beth is a supportive and encouraging coach; she also has a great deal of knowledge about things that can help independent musicians, including what to post on social media and how to prepare for a live concert or livestream. She has helped me approach live performing with confidence, and offered advice and support with my music projects over almost two years."
— Jaquie Daniels
"I used to wonder before starting one-on-one coaching if I really needed a coach. I have always been self motivated. Beth Matthew was my One-on-One Coach inside the Female Musician Academy. Beth helped me to focus and decide on priorities. She helped to gently remind me when I tried to take on too much at once or felt paralyzed by perfectionism. Most importantly, Beth celebrated my accomplishments with me. I no longer felt alone on this musical journey. Thank you Beth for the support!! I highly recommend Beth and her services"
— Re Mattei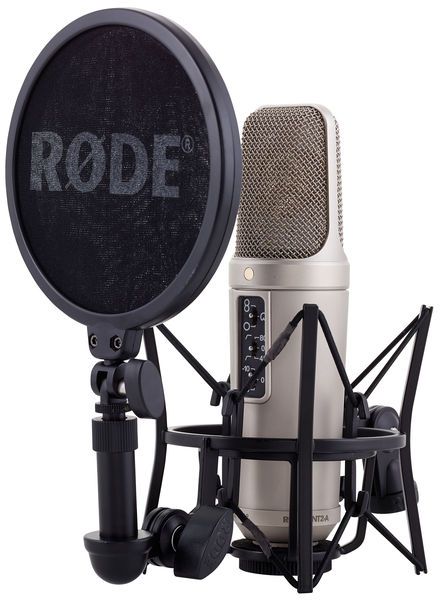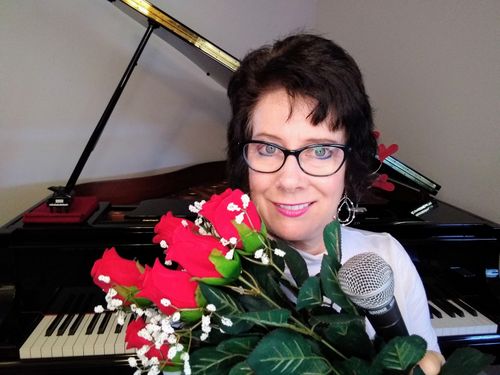 Beth will provide you with high quality voiceover services that promote your brand, connect you with your audience and lead to sales.  Beth has recorded hundreds of voiceovers and produced hundreds of commercials for happy, satisfied clients.  With pristine audio quality via her professional home studio and Rode NT2A Condenser Microphone,  Beth has the perfect voice which will create engaging commercials for you and your needs!   Beth will record and produce voiceovers for your projects that are Non-Broadcast and Broadcast.  
Non-Broadcast voiceovers are for use on websites | social media accounts| closed circuit | internal use only for corporations & businesses | individual use (other than television, radio & internet ads). 
Broadcast voiceovers are for television, radio and online ads.
NON-BROADCAST VOICEOVERS
BROADCAST VOICEOVERS
Custom Songs
High-End Custom Songs 
Original Music. Original Lyrics. Your Original Story.
This defines a custom song. 
Unique, one-of-a-kind, catchy, memorable 
Ideal for: Conferences, Events, Seminars, Retreats, Marketing Campaigns, Advertising, Phone Backgrounds, Film Trailers, Worker-Training videos 
Professionally written, recorded, mixed and mastered
What's the process?
1.  Custom song creation interview on video chat
(this is where Beth interviews you, the client, to get song ideas and inspiration) 
2.  Songwriting (melody, instrumentation, lyrics) 
3.  Two song reveal sessions on video chat 
(this is where the client hears the 1st draft and 2nd draft of the song live) 
4.  Two revision opportunities 
5  Professional recording in Beth's home studio 
6.  MP3 and CD/Flash-drive of song 
7.  Song lyrics (PDF document)
Beth has written custom songs for weddings, loved ones and more.  She is a versatile artist with an adult contemporary style across multiple genres.  
Schedule a Custom Song Inquiry call to discuss the possibilities of a custom song creation. 
Custom Song Fee for corporations, conferences & more starting at: $5,000.   
Custom Song Fee for weddings, individuals, small businesses starting at:  $2,500.
Beth looks forward to creating a special, unique and unforgettable custom song for you!
To get a sampling of Beth's melodies, songwriting and vocals, click the link below to listen to 3 songs from Beth's CCM album Clear Vision.
0:00/3:14

0:00/2:43

0:00/4:38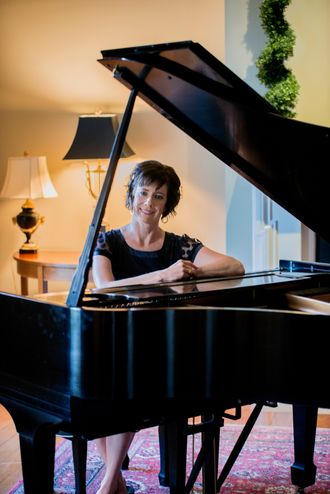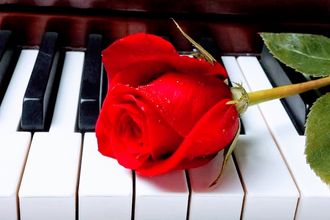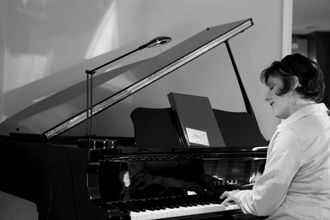 Entertainment
Beth will provide you with top notch piano and vocals entertainment.  Whether it's a themed program of songs & stories, house concert, wedding, private event and keynote concert (speaking combined with live music), Beth will create an unforgettable, special entertainment experience.  View Beth's Entertainment and Performance Testimonials.  Bookings are for in-person and virtual events.